Representative Director and President of the company, Master sake brewer, Director of the Research Center for Biodiversity and Environmental Ecology of Yamane-shuzo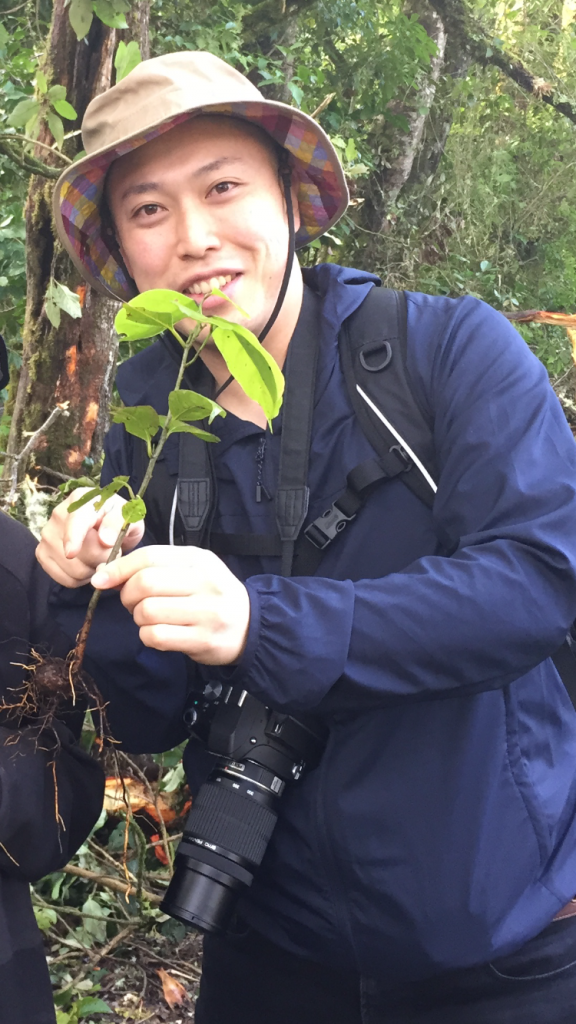 Fukunari Wakabayashi
Born in Kuki City (former Kurihashi Town), Saitama in 1991.
Learned classical ballet, piano, canoe and swimming in his elementary school days.
3rd prize at a Saitama canoe race for elementary school children.
Leaned Kendo from junior high school to postgraduate school days (3rd dan holder in Saitama Kendo Federation).
Stared to learn Sado, Kado and cooking after graduating.
Bachelor of Science in the Department of Environment System, Faculty of Geo-environmental Science, Rissho University in March 2013.
Teacher's license for high school and junior high school (science), and Junior Nature Restoration Specialist.
Award for excellence for his graduation thesis titled A Study on Feeding Habit of Pronodularia Japanensis, at the Joint Presentation of Graduation Theses of Biological Faculties in 2012.
MBA from the Graduate School of Management, Kagawa University Business School in March 2015.
◆Sep. 2010–Present Representative Director of a limited liability company Fukunari, after establishing the corporation at the age of 19, in his second year of university
In cooperation with public administrations, he conducted a consulting business on regional economy vitalization projects using characters in an area picked up by animations, comics and games. In Kuki (former Washimiya), Saitama, he played a key role in a regional development campaign collaborating with the animation "Lucky Star", for which the Development Bank of Japan estimated 3.1 billion yen economic effect in Washimiya area in a decade from the start of the broadcast.
He was only 17 when he proposed a regional promotion project in Kuki (former Kurihashi) using a character Minami Kurihashi from the Tetsudou Musume produced by TOMYTEC. According to a report in Yomiuri Shimbun on September 29, 2013, the economic effect of the project headed by the Commerce and Industry Association of Kuki was 0.2 Billion yen. In the project, he worked in cooperation with the local shopping streets in addition to TOMYTEC and Tobu Railway, which jointly own the copyright for the character, to support planning and management of several events including a stamp rally in the region, character's birthday party and summer festival, as well as development and sales of character goods for liquor stores and other local shops.
◆Oct. 2010–Nov. 2019 Ota-Konkatu business
Inspired by the words from an animation and character fan "I love 2-D characters but I want a `real' partner!", he held over 100 Ota-konkatsu, matchmaking parties for Otaku in many cities including Sapporo, Fukushima, Omiya, Tokyo, Akihabara, Kyoto and Takamatsu, which brought forth over 500 pairs and more than 10 couples. In contrast to major matchmaking companies mostly focusing on income or occupation of participants, he intended to offer opportunities to enjoy sharing their interest or what they have in common.
Following to a lot of media coverage of this unconventional idea, 4 companies broke into the industry to hold similar parties. He also organized other parties targeted at enthusiasts for Japanese idols, living creatures, manga, stargazing and more.
(* In this context otaku means fans for animation, game, manga or character.)
◆Jul. 2014–Mar. 2016 Advisor of the Saitama Animation Spot Project Meeting
The Tourism Division of Saitama prefectural government established the Saitama Animation Spot Project Meeting under the slogan of "Saitama as Anime Prefecture". He acted as an advisor at the meeting and the director of the 3rd Sectional Meeting for the Collaboration Project of Anime, Food and Local Sake until March 2016.
◆Aug. 2015–Mar. 2017 Restaurant business
Designated as the manager by Kuki Commerce and Industry Association, he operated Otori-jaya, a restaurant in 120 year-old house serving Japanese food and sake, just beside the gate of Washinomiya-jinjya known as the oldest shrine in Kanto region.
Seeing the local economy's decline in Kuki (former Washimiya), where the collaboration project with "Lucky Star" had brought huge success, he decided to do something for revitalizing the area and conducted community business in the neighborhood of the shrine, the very central place for residents' hearts.
He designed a scheme to promote the local economy by procuring all the vegetables and eggs from local farmers and purchasing all the meet from an important butcher shop in the area in business for over 60 years. The active collaborations with other shops include a pairing event of sake and Japanese confectionery.
He also cooperated with the Tourism Division of Saitama Prefecture to promote sake manufactured in the anime city as "Seichi-shu (sake from the anime mecca)" and produce Seishi-shu events, which successfully attracted a lot of anime fans and sake lovers from all over the country.
◆Oct. 2016–Present Research associate at the Graduate School of Management, Kagawa University Business School
He has conducted research on the areas of brewery operation, international management, local content business, animation business and international sake marketing. As for brewery operation, he presents analyses based on field studies on both domestic and international markets, including a two-month survey in Los Angeles targeting local Japanese restaurants, supermarkets and liquor shops. After compiling many cases of brewery management (over 50 as of July 2019), he continues follow-up research on the companies successful in business diversification.
◆May. 2017–Present Visiting fellow at the Faculty of Geo-Environmental Science, Rissho University
He has conducted research on eco-tourism, ecology, taxonomy, environmentally sound agriculture, insects and other living creatures inhabiting South America and South East Asia. Along with the study to make use of research outcomes to practice environmentally sound method for rice production, he explore eco-tourism to let more people know how important it is to preserve the nature.
◆Oct. 2017–Jun. 2018 Brewery worker in the Manufacturing Division, Aramasa Co., Ltd.
From past experience in local projects, he found a brewery is not only a sake maker or seller but also an important actor to express local agriculture, forestry, nature, people's lives and richness of them all. In search for what future sake-brewing industry should be and which direction the brewery he would set up should take, he encountered the impressive attitude of Aramasa-shuzo in Akita and applied for a job to learn their unique sake making and management. After joining the company, he was in charge of preparation process (washing and steaming of rice).
After being assigned to the most important position in preparing process to take care of water absorbency of rice, he experienced kimoto pure-rice brewing, the oldest surviving manufacturing method originated in the Edo period.
In addition to the production technique, he learned what is essential for a brewery manager, such as an approach to place great importance on the presentation or publication of products.
◆Sep. 2018–Present Production Director in Ishii Shuzo
He is responsible for all the process including washing, steeping, steaming, cooling, koji making, starter making, fermentation mash making, pressing, filtering, heating sterilization, storing, blending, diluting and bottling. The company is known for its pride to make sake predominantly from local rice, putting much value on the connection with local communities and farmers.
◆Sep. 2019–Present Regional Alliance Coordinator at the Center for Research Promotion and Regional Alliance, Rissho University
For facilitating unified cooperation by local industries, universities and administration, he works with professors and undergraduates on both research and practice.
◆Dec. 3, 2019–Present Representative Director and President of Yamane-shuzo
◆Social Activities
Oct. 2008–Present Member of the Minami Kurihashi Executive Committee
Apr. 2009–Mar. 2018 Member of the Moeshu Project
May. 2012–Present Executive in the Tomato Girl Character Project for Restoration, a restoration projects of the disaster-affected areas in Iwanuma, Miyagi
Apr. 2015–Mar. 2017 Vice Chief of Washimiya Branch of Kuki Society of Commerce and Industry Youth Department
Oct. 2015–Present Representative of Kuki Revitalization Promotion Organization
◆Media Appearance
NHK Business & Sports, Fuji Television Network, Tokyo MX, Osaka Honwaka TV, Nihon Keizai Shimbun, Yomiuri Shimbun, Saitama Shimbun, Daily Sports, Sports Hochi, Mainichi Shimbun, Asahi Shimbun, Tokyo Shimbun, Yahoo! News etc.
Advisor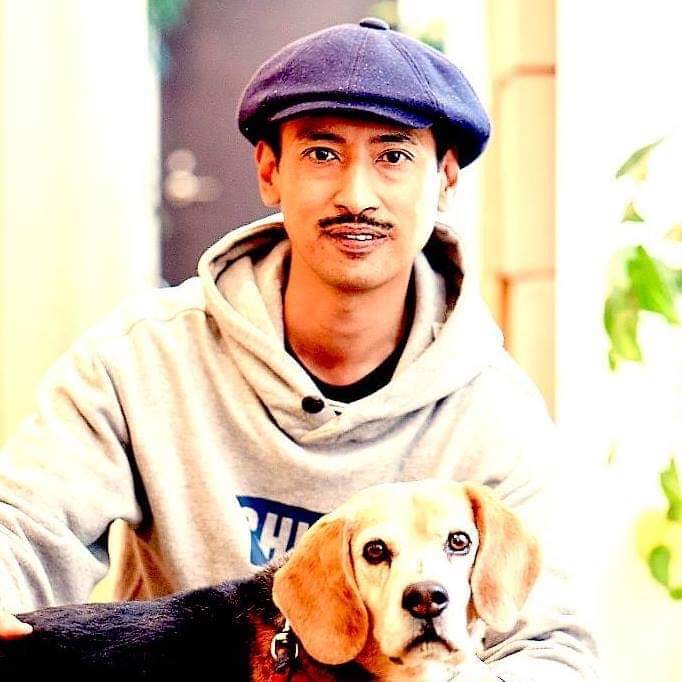 Hideaki Fujita
Born in Tokyo, 1975. Graduated from the Department of Social Work of the Faculty of Sociology and Social Work, Meiji Gakuin University (major in welfare for people with mental disabilities).
Known as a venture guy in the welfare industry.
By commercializing the "mixed care", a new model combining insured care and uninsured service, he has established the largest number of day-care facilities (about 850) in the world.
Currently, he acts as the representative director and president of Anispi Holdings, the president of Social Welfare Corporation Maru Sankaku Shikaku, a director of Medical Cooperation Kyorinkai, the representative director and president of Carelove (joint company with Kozozushi) and an advisor of Triple W Japan, the developer of an excretion prediction device called D-FREE.
From 1998 to 2003, he served as a caregiver, social worker, office manager and director in a social welfare corporation.
In 2003, he established in Saitama a facility offering small scaled day care with night-time service, the first mixed service of insured and uninsured care in Japan.
In 2015, by spreading this model across the country from Hokkaido to Okinawa, he succeeded in establishing the largest number of day-care facilities in the world, which reached 850.
While making a big success, he had dark days when he opened a yakitori restaurant for creating permanent job opportunities for disabled people, which ended up in very disappointing failure.
Along with the business, he participated in the Cabinet Office's Council for Regulatory Reform, as well as delivering a lecture at the Prime Minister's Official Residence.
In addition to operating senior citizen housings, hospitals, nursery schools and home visit nursing business, he has been working on expanding another type of home care service across the country, cooperating with animal health technicians using a variety of pets including dogs, cats, turtles, rabbits, gerbils, birds, chameleons and more. From 2018 on, he has been engaged in nationwide operation of Waon, group homes where disabled people live together with pets, based on the revenue share system, aiming to improve the quality of life of the residents with animals by sheltering abandoned dogs and cats, as well as helping the residents get employment which leads to reduction in social security costs.
He has appeared in many media including NHK News 7, NHK E Tele, TV Tokyo World Business Satellite, Nihon Keizai Shimbun, Yomiuri Shimbun, J-Wave, Nikkei Healthcare, Koreisha Jyutaku Shimbun, Kaigo Vision and more.
His written works include A Guide for the Revision of the Care Insurance and Nursing-care Benefits: ANIMO Publishing, Japan, the Land of Social Security Country: Gentosha and The Redesign of Nursing Care: Discover 21.
He has delivered lectures at the Junior Chamber International Tokyo, C-MAS National Meeting, Cabinet Office Regulatory Reform Committee, Care Benefit Expense Subcommittee of the Nursing Care Social Security Council, Prime Minister's Official Residence, Japan Management Consultants Association, Taiwan External Trade Development Council, etc.
U.S. Market Advisor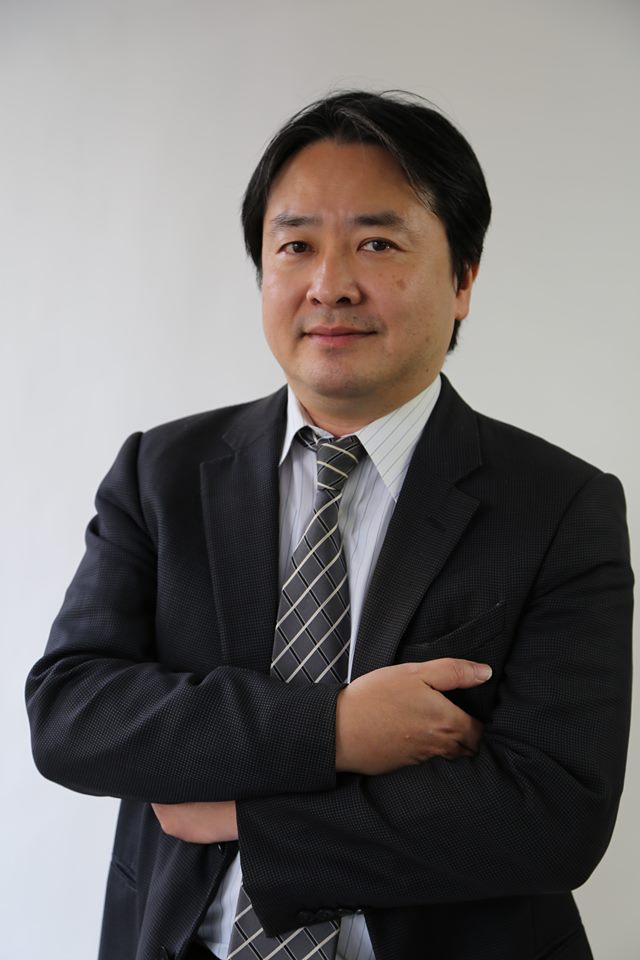 Nobuaki Fudetani
Born in 1966. After graduating from the Faculty of Law, Kyoto University, he joined the Bain & Company. He participated in a translation company ISS in 1992, and served as the representative director from 1998 to the retirement in 2010.
Currently he works as the director of the Japan Visualmedia Translation Academy (JVTA) and the managing director of JVTA Los Angeles. He is active in a wide range of fields including translation, interpretation, game development, as well as support for overseas expansion of animation and manga and internationalization of universities and local governments, mainly in Japan, North America and Southeast Asia.
Indian Market Advisor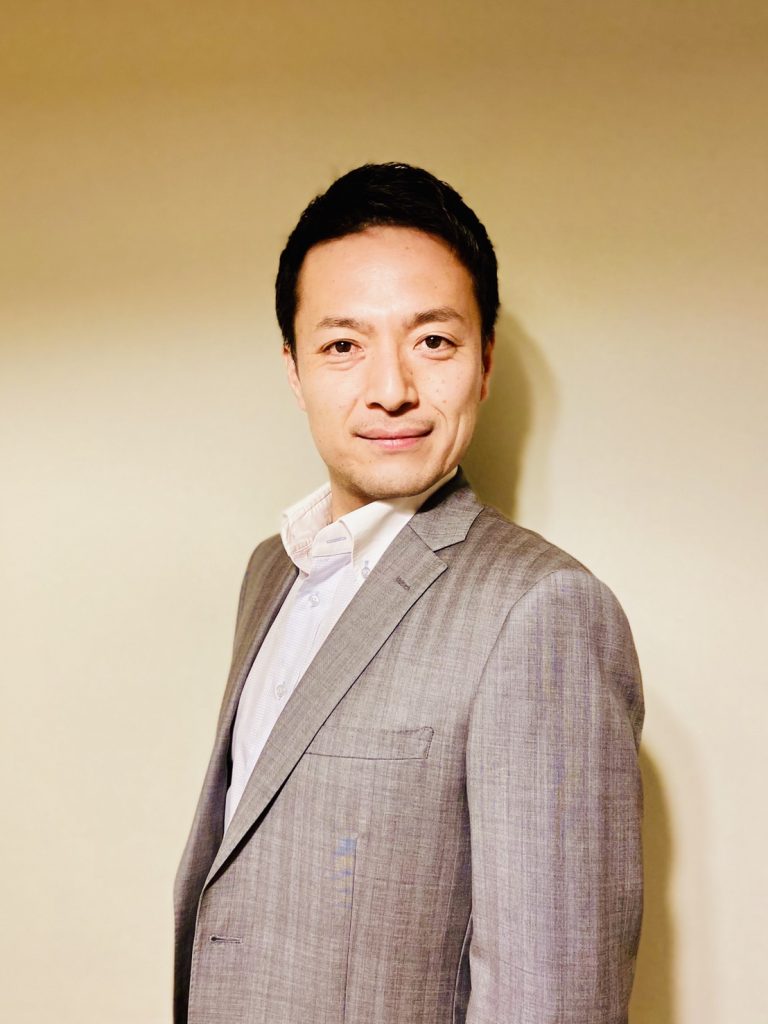 Yuichi Kondo
Born in 1984. After graduating from the School of Economics, Senshu University, he left Japan for postgraduate study in India.
While working at a Japanese company in India, he succeeded to enter the Jawaharlal Nehru University, one of the highest national educational institution, but was forced to come back to Japan due to health problems.
However, he left for India again with a strong will to carry it through to the end, and finally graduated from the two-year master program at the University of Delhi, known as the top institute of the country. After graduation he came back to his home country to join a trading company, hoping to take a panoramic perspective of the world through business.
Currently, he is engaged in renewable energy business, specifically the import of biomass fuel from around the world, which already made considerable achievement to raise the company to the second in the industry.
At the same time, he is working hard to launch a NPO for passing on what he learned from his experience to societies.
Quality Control Advisor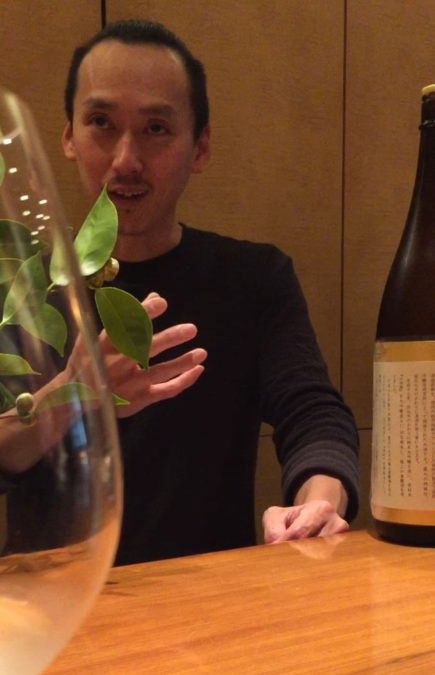 Yoshimasa Kaede
Born in 1973. He worked at Hosyu Yushinan, a sake bar in Takamatsu, Kagawa for 20 years. At the bar he took extra care to ensure the quality of sake at low temperature around 0 to 5 degrees, as they are alive during aging.
"By proper maturing, a distinct flavor of each sake grown by a brewer gets mellower, not smelling 'browny'. It makes sake tastes smoother, milder and softer. Most of all, I've always strived for keeping and maturing them at the best quality, feeling and appreciating what a brewer had in mind."
Among the countless ways to enjoy sake, he chose to serve it with a wine glass at the Yushinan, as it can present full expression that each sake has.
Advisor, Insect Fashion Designer (Responsible for Fashion Design and Sericulture Business in Hanno)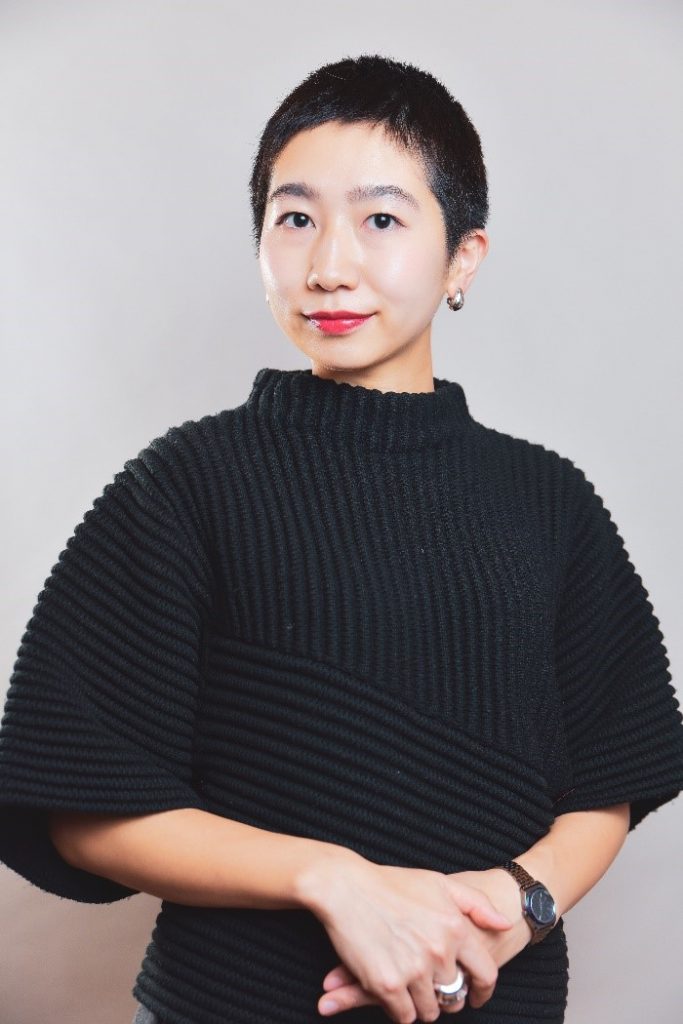 Tamae Kikuchi
Born in 1991. She joined Girl Scouts activities at the age of six. In her teenage days she was engaged in environmental preservation activities, and sent to Alaska as a representative when she was in high school. After graduating from university, she joined an exterior design company in 2013. In the following year her works were given awards including a prize in the 6th Exterior & Garden Lightning Design Contest and the silver prize in the 23th Garden & Exterior Design Contest, as well as featured in a professional journal of the industry.
In the course of pursuing her business, she recognized the importance of fashion and decided to learn in a fashion school. After graduating she started her new career as a fashion designer.
Counselor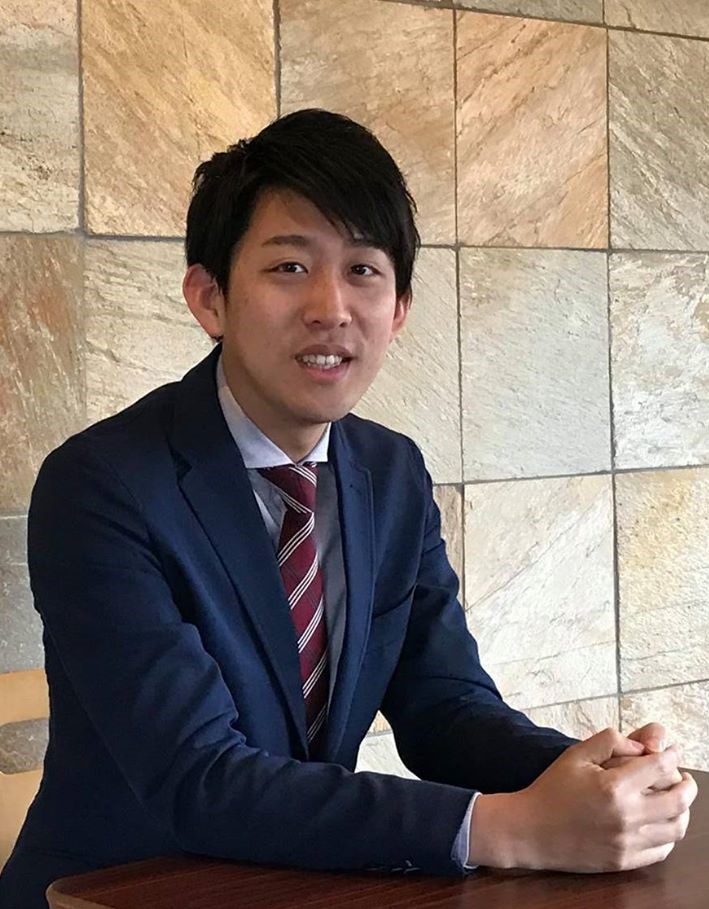 Den Fujita
Born in 1989. After graduating from the Faculty of Economics, Sophia University, he worked for Cross Marketing and CyberAgent. In 2015, he took up the post of a director of Fujita, a company founded by his grandfather. At the same time he started to serve as the senior managing director of its subsidiary Fuji Housing, and later on became the representative director of the company in 2017.
In pursuing the community building efforts driven by its initial business of real estate, Fuji Housing has developed a wide range of locally oriented business including housing, education, healthcare, nursing care and sports facility management. While heading the company, he is engaged in management of affiliated companies such as educational foundation Fujita Gakuen or healthcare company Ichieikai. In 2016, he launched UPB, Inc. to operate food business (meat restaurant, soba shop), yoga studio, training gym for contributing to people's health from both aspects of food and exercise.
He also started to participate in care facility management in 2017, as a director of social welfare corporation Saijyukai
In 2019, Fuji Housing received a Dark Blue Ribbon Medal from the Emperor for its contribution to community building in the area.